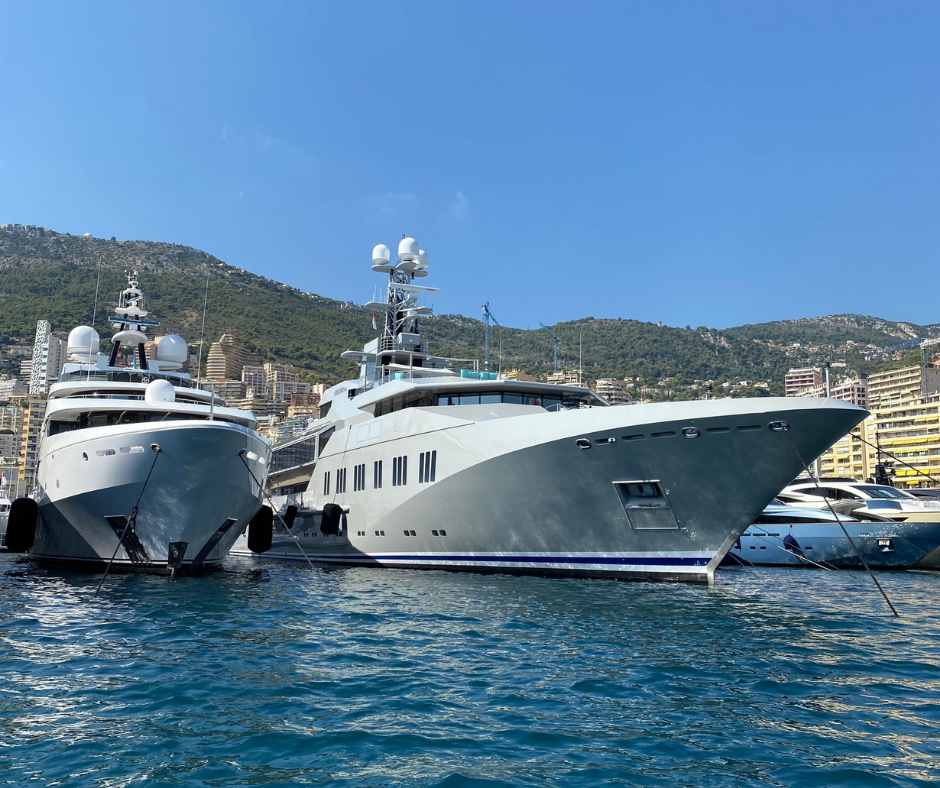 2021 Yacht Shows and Year wrap-up
26 January 2022
The last quarter of 2021 saw a return of in-person yacht shows in the South of France - our first visit to Monaco and the French Riviera since Breaking the Mould Accounting was created in the first half of 2021.
It also saw a lifting of travel restrictions making it easier to travel between Guernsey, Malta, the yachting hubs in the South of France, Italy, and the Balearics which we took full advantage of in what was a very active last quarter of the year.
2021 Autumn Boat Show Round-Up
In September, our founder Alasdair Milroy attended Cannes Yachting Festival, his first visit to the show. It was a great opportunity to explore Cannes, meet up with some of the designers from the Yachting Ventures 1st and 2nd cohort, and record an interview with Rebecca Whitlocke to introduce Breaking the Mould Accounting to the wider maritime industry.
Cannes Yachting Festival was a good opportunity to meet industry contacts face to face, understand the challenges and issues being faced both on the Accounting and VAT landscape and Crew Employment and see the amazing variety of both Sailing Yachts (highlights being Cefea by Solaris Yachts and a guided tour on the CNB 66 and 76) and Motor Yachts. Added to this was plenty of downtime to explore the beautiful old town of Cannes. The Covid-19 measures for the show were clear and with testing available right outside the Festival the logistics of travelling were surprisingly easy.
Following a brief trip to Guernsey, we returned to attend the Monaco Yacht Show. After two years hiatus, the show took a new format and thankfully British Marine was kind enough to arrange entrance (their stand was a welcome temporary base from which to take a break and catch up on emails).
Monaco Yacht Show's revised format worked well and it was evident that the industry was keen to meet in person and do business. There were some really interesting conversations and it was excellent to meet some US-based professionals, in addition to many who were in attendance from Europe and the UK. Seeing the stunning M/Y Artefact was a highlight and some beautiful classic yachts such as Shenandoah of Sark, as well as meeting financiers and professionals in Monte-Carlo.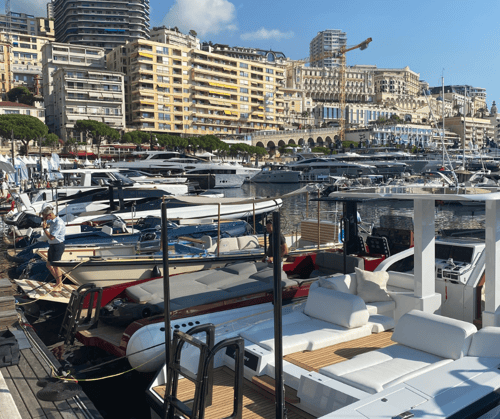 After further visits to Malta and Guernsey, it was off to YARE Networking in Viareggio, Italy at the end of October. The 11th edition of YARE Networking provided a great mix of topical workshops and breakout groups covering topics from career development for crew to preparing and minimising the risk of refit and selection of a reputable yard.
Arriving at Pisa our luggage was taken from us and we dived straight into a shipyard visit of Seven Stars Shipyard for a facility tour and welcoming lunch in Tuscan style. From there it was back on the bus to La Spezia for a presentation at the Rolls Royce MTU facility. Day one ended back in Viareggio at Lusben Marina and Shipyard for a walk around the pontoons (Covid restrictions meant a visit to the refit facilities were not possible).
In the evening a German themed event was hosted by Lurssen. There were some interesting twists with each guest being presented with Lürssen branded Tyrolean Hat and Gingerbread and an Eierschalen-sollbruchstellen-verursacher (egg opener) with a hard-boiled egg to test on. After-dinner there was a timed nail hammering competition and a chance to meet Captains and representatives of maritime businesses.
Day two started with a state of the market presentation by Martyn Redmayne from The Superyacht Group, ably supported by John Leonidas, Ken Hickling, Malcolm Jacotine, and Alberto Perrone. Key themes included investment in the yachting industry in the Middle and Far East and the record year for sales for both new build and the second-hand market. Afterward, discussion points revolved around how Breaking the Mould Accounting and other representatives can contribute to the benefit of the industry in servicing and managing expectations of new owners to yachting.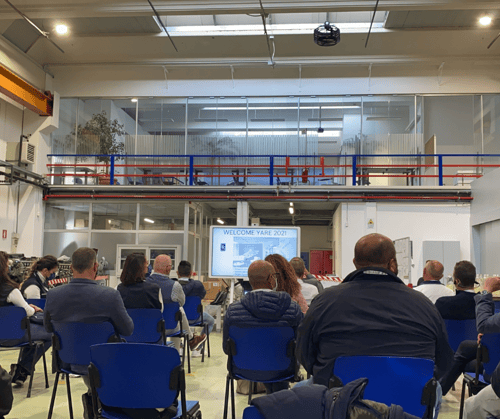 Day 2 (afternoon) and day 3 (morning) saw businesses given the opportunity to present their services to Captains and yacht representatives, Passerelle pitches, a very informative presentation on new fuel technology from Lürssen and breakout groups weighing up the topics of refit, owners expectations, crew manning, and sustainability.
The evening dinners were brilliant with Tuscan hospitality and superb food. It was Breaking the Mould Accounting's first visit to YARE Networking and we extend a big thank you for the invitation and to meet with other industry professionals in very special surroundings.
Our last trip of the year in November saw us in Palma de Mallorca where we had some good planning time with one of the yachts managed by BTM Yachting and put plans in motion for 2022. We participated in a Charity Cycling event organised by e3 Systems and Cobham SATCOM raising funds for Yachting Gives Back which saw us climb from Club de Vela Andratx to the spectacular Es Grau café towards Estellences …. and back before being hosted for lunch.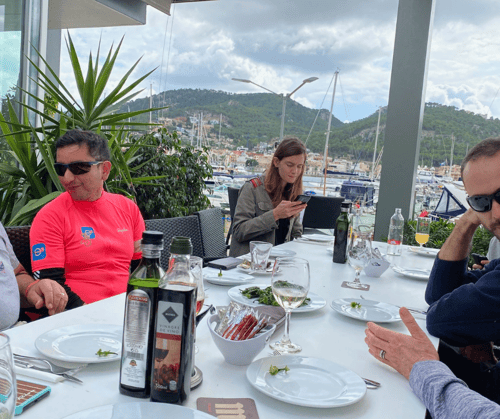 December saw us return to our base in Guernsey, unfortunately Omicron limited the number of face to face meetings we had anticipated to fulfil throughout 2021 and we now look forward to implementing our plans for 2022.
If you're attending boat shows or yachting conferences throughout 2022, get in touch to coordinate a meeting with Alasdair Milroy: hello@btmaccounting.com