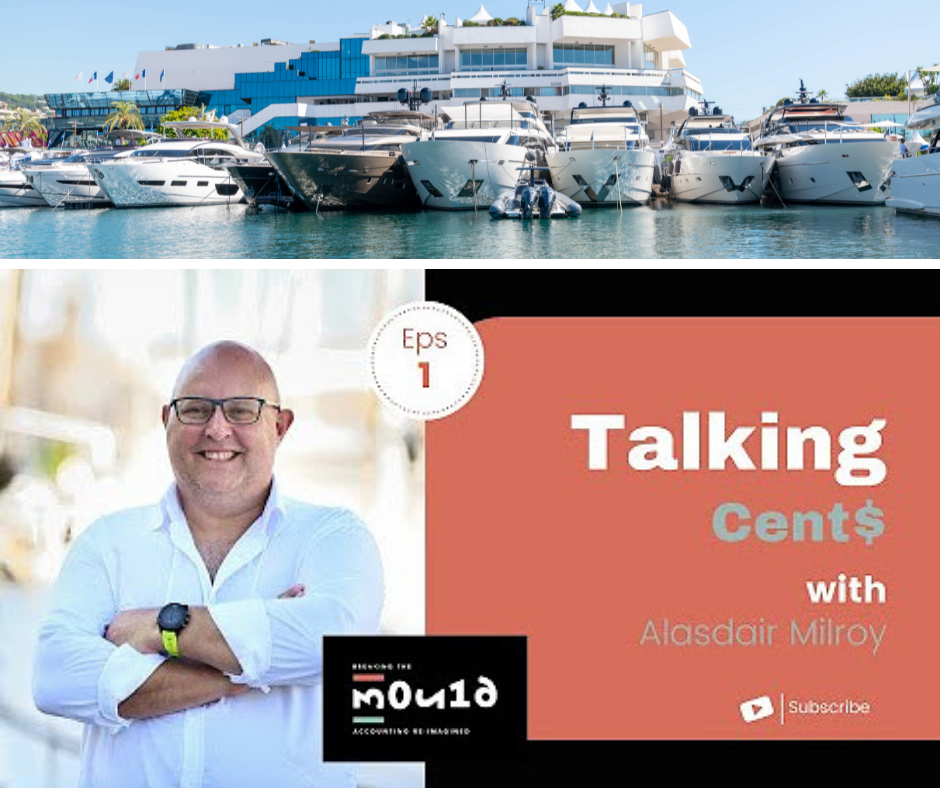 New show "Talking Cent$" on Yachting International Radio
27 February 2022
The bookkeeping, budgeting, and cash flow management for a superyacht can be a distraction from the smooth and safe operation and delivery of exceptional service by the Captain and his crew.
Family offices and yacht owners have the key family investments to focus on, and therefore here at Breaking the Mould Accounting Limited we can provide Chief Financial Officer (CFO) services, management accountancy, bookkeeping and payroll support.
Tune in for Talking Cent$ weekly on Yachting International Radio
Every Tuesday at 18:00 CET, Alasdair Milroy of Breaking The Mould Accounting will join Rhea Rouw from Yachting International Radio for the new show, Talking Cent$. Topics will cover everything from Bitcoin and NFT's to the simple accounting procedures needed in order to keep your boat afloat. It's all things finance-related broadcast weekly on Yachting International Radio.
If you have a question that you would like answered regarding finances in the maritime industry, please do send an email to Alasdair, and he will be happy to answer any questions on the next show!
To contact Alasdair by email: alasdairmilroy@btmaccounting.com
Tune in every Tuesday at 18:00 CET : www.yachtinginternationalradio.com
Connect on social media:
Watch Episode 1 below of "Talking Cent$" on Yachting International Radio: