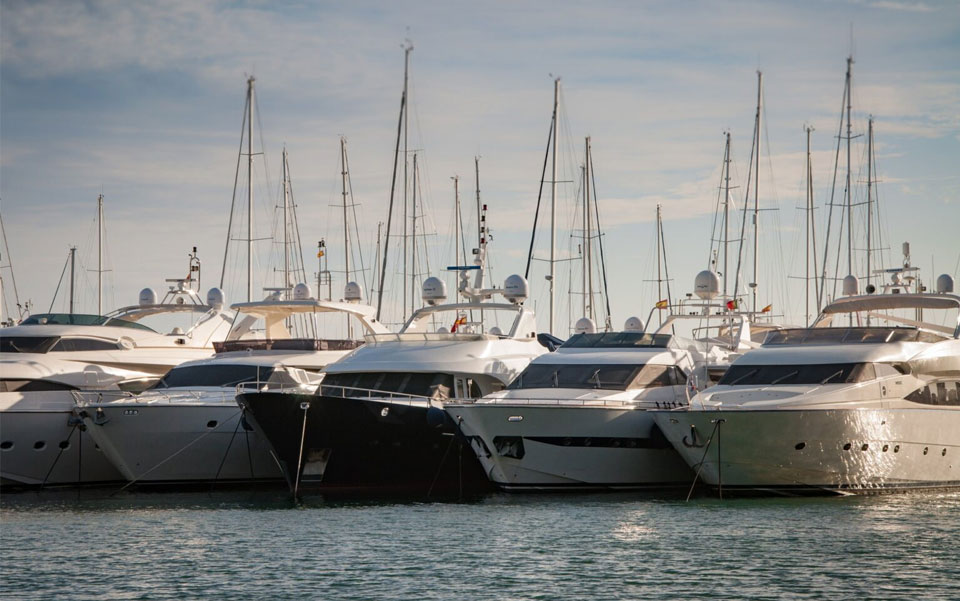 Potential Pitfalls for Yacht Owners
5 October 2020
Owning a yacht is aspirational, a dream that could be many years in the making, a haven for time with family to unwind away from the pressures of day to day life and recharge. The potential owner wants to enjoy his yacht and the industry to ensure we attract the next generation of owners who need to work to make the journey into yacht ownership seamless.
The decision to buy or build a yacht is a large commitment of time, passion and imagination, and very exciting. There are some important practical considerations to consider;
No.1 Planning
Whilst before build it is tempting to focus on form, design, and Instagram view often the operational plan is overlooked at this crucial stage. To understand how that dream will be transformed into reality at an operational level is critically important. Consider the crew numbers and expertise to operate the yacht and all its entertainment area, watersports toys, and allow the guests to relax fully enjoy the dream. Consider what services can be provided virtually to free precious space on board.
No.2 Flag Registration
The appropriate Flag State and class is very important to the operation of the yacht, in particularly manning and safety requirements. It is important to seek advice on the correct flag for your circumstances and operation.
No. 3 Ownership structure
Consideration needs to be given to the ownership structure, based on the owner's personal residency and domicile and tax position. Often these discussions arise between the sales broker once the sale is confirmed or before delivery as the contract normally contains an assignment clause. Have your accountant or lawyer meet with the potential CSP so they understand the owners personal position and agree how the yacht will be funded..
We can assist with introducing a suitable CSP in line with the owners' requirements. To often I have seen this become a price-based decision. Much better to select professionals who match the owner's requirements, it will save costs and reduce the risk of disruptions to the yacht operations later in the relationship.
No. 4 Crew Employment and payroll
As with any team aiming to deliver a bespoke and high level of service, it is important to attract the right skill and aptitude to build a high performing team. Consider the mix in the team and have enough resources to deliver the service levels required. Consider the packages on offer to attract crew you need to deliver the service you want guests to receive.
The crew employer required will need to be familiar with the flag and should be able to provide support for recruitment and onboarding of crew. Confirm the employers are registered with MLC and have a mechanism to meet EU social security legislation as well as Maritime Labour Convention requirements. An employment company will be able to demonstrate they have efficient processes for onboarding crew, carry out pre-employment screening, and be able to deliver training on the process to your Captain/purser including a standard process and handbook. Also check the employment and payroll company can provide HR support in the event of a disciplinary breach. Following a clear and fair process is always important and a first-class employment and payroll will be able to guide you through difficult times.
In regards to fees ensure they are transparent on pricing. Always check what is in the scope of fixed fee work and how out of scope work will be communicated and invoiced. Time billing can mount up very quickly. As with other professionals if the systems employed are cloud-based and automate the data input either using a data extraction tool or a portal. If they are then you have some reassurance you will not be paying for the employment company's inefficient processes.
No 5. Budget
With any business, it is important to set a budget for both costs; and if operating commercially projected income. As with any enterprise you can only control what you can measure so setting a robust budget with the support of the Heads of each Department is critical to running a successful charter season. Planning will allow the crew to be prepared for the season and understand the expectations for the season operations. We can work with the yacht manager, Captain and Heads of the Department to build a robust budgeting process for the yacht and then ensure that the right systems are in place to measure variances to this budget.
No 6. Finance and Administration
Good financial control and efficient administration require clear processes and clear training of the teams who are responsible for carrying these processes out. To produce accurate Management Information and measure performance the data needs to be accurately recorded.
No. 7 Crew Training
Captains, pursers, and yacht managers cannot possibly understand the requirements for audit and VAT in multiple jurisdictions. As the requirements of holding this information in an electronic format accessible by the authorities (already the case in France and Italy) then preparing management information on spreadsheets or on a cash basis is no longer acceptable.
With no focus on understanding the often means managers and owners view this as a price-led discussion rather than selecting a provider based on them being able to provide a service that matches the client's requirements.
The owner will, at best, be paying to redo accounting and understand why the manager provides cash-based accounts that bear no resemblance to the VAT returns prepared on an accruals basis. At worse, there is a risk of compromising the structure or risking penalties from a VAT investigation. VAT record keeping is becoming more stringent and needs a trained accountant to set the SOPs. An example would be switching a yacht owned in a commercial VAT registered structure between Pleasure and Commercial on the flag. The Flag might allow; it places the corporate structure at risk and there are other considerations such as benefit in kind taxes that can be triggered.